26th of April 2017 is a good day, on which the first home-made aircraft carrier of China was launched with success and "Hai Tang Zhi Xing 1 Hao", the aluminium high speed passenger catamaran built by AFAI for Hainan Sea-view Paradise International Co. Ltd was also launched successfully in the shipyard of AFAI.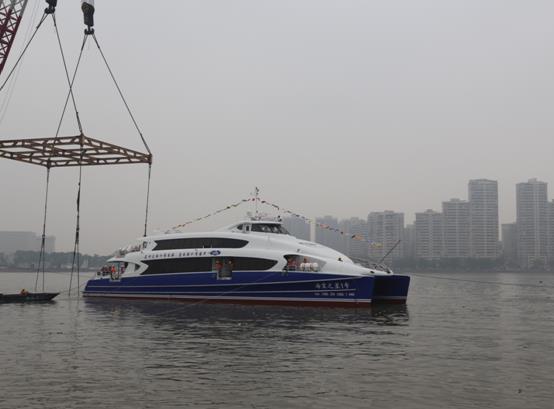 "China has Hainan Island and Hainan has Wuzhizhou Island", with this smart slogan painted on the smooth shapely vessel, everyone has been attracted to Wuzhizhou Island in Hainan. This is the first vessel built by AFAI for the owner - Hainan Sea-view Paradise International Co. Ltd.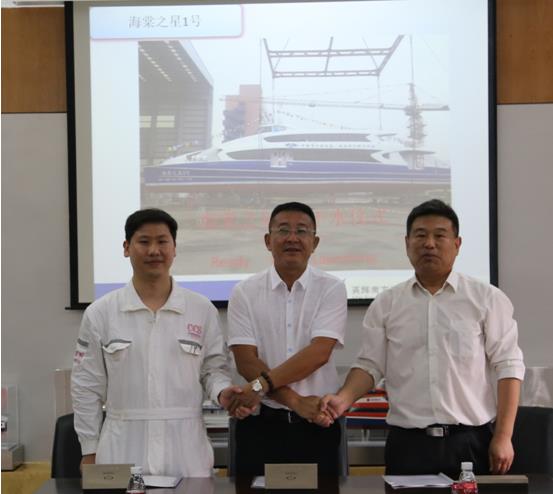 The vice general manager of the owner, Mr. Ding Feng, the vice general manager of AFAI, Mr. Liu Yong, and the representative of CCS participated in the launching ceremony. At last, three parts signed the construction certificate of launching for this vessel.