In the afternoon of 4th of May, the delegation led by Mr. Ge Honglin, the chairman of board of Aluminum Corporation of China, visited Afai Southern Shipyard and did investigation. During this visit, the vise general manager of China COSCO Shipping Corporation Limited, Mr. Ding Nong accompanied this investigation and the general manager of Afai Southern Shipyard, Mr. Sun Dongsheng gave a report.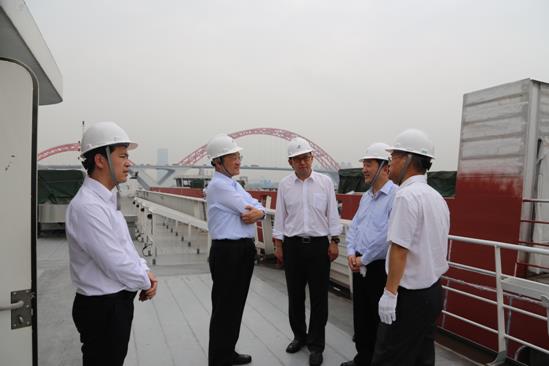 The Chairman Ge visited the construction site of aluminum vessels, went on board the aluminum passenger vessel built for Brazil and inspected the investigation and design process of aluminum vessels of AFAI. After the report of the general manager Sun about the construction technology of aluminum vessels and material application of aluminum materials, the Chairman Ge pointed out that, CHINALCO has absolute predominance in supply, processing and investigation of aluminum material and AFAI has obvious advantages in design, construction technology and welding of aluminum vessels, aluminum structures and parts. Considering that good cooperation relationship has been built between both parts, it is favorable to realize resource complementarity, information sharing, deep processing of aluminum, domestication of aluminum material used on vessel construction, promotion and application of aluminum material, and finally to realize win-win.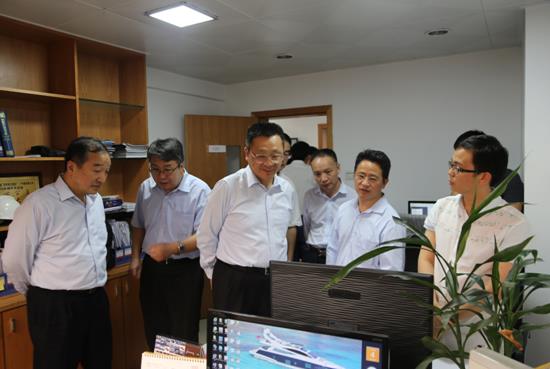 The vice general manager of COSCO Shipping, both parts shall develop strategic cooperation, put detail cooperation into practice, speed up the domestication of aluminum material and promote this material to application in other areas. On the basis of mutual benefit and win-win result, actively respond to the call of the 2025 policies about fabrication in China and lead the fabrication of China to abroad.