The luxury ro-pax vessel built by Guangzhou Shipyard International Company (GSI) for Swedish Gotland Shipping Company is constructed with steel and aluminium. As AFAI enjoys prestige at home and abroad for her construction of aluminium vessels, this project of construction of steel-aluminium structure was sub-contracted to AFAI by GSI.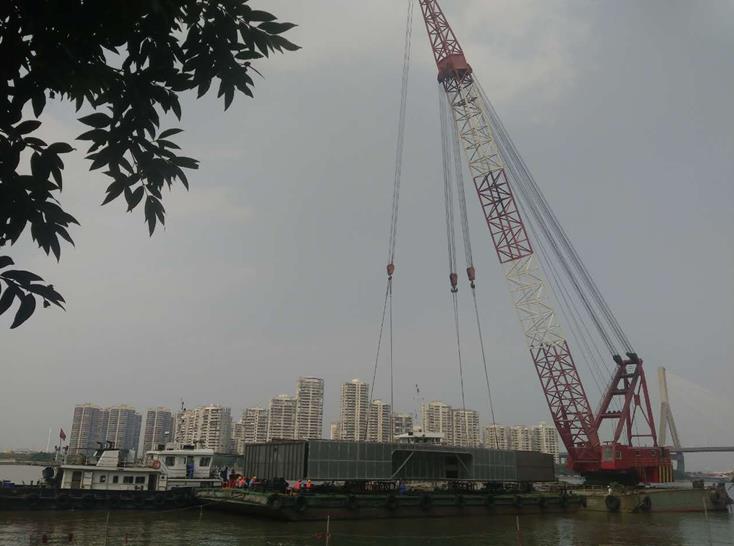 The funnel structure was designed and constructed in upper and lower part according to the drawings. The lower part has been hoisted and transported at this time. The plates used for this structure are thin and easily deformed in construction. The construction quality of AFAI is highly appreciated by GSI by keeping construction technology strictly, constructing carefully and overcoming series of difficulties. The swinging of lower part of funnel structure for #1 Gotland Ro-pax vessel was completed on 17th of April.
This is the first cooperation between AFAI and GSI, so both parts attach high importance to this project and other subsequent works are undertaking in order.