On 10th October 2020, "Peng Xing 25" and "Peng Xing 26" were delivered at Afai Southern Shipyard. The representatives joined the delivery ceremony, including the Vice Director of Shenzhen Oceanus Group Mr. Chen Yimin, Vice General Manager of Shenzhen Pengxing Shipping Company Mr. Lin Zhongwen, Vice Director of CCS Guangzhou Classification and Inspection Department and General Manager of CSSC Yuanzhou (Beijing) Science & Technology Co., Ltd. The delivery of these vessels marked the successful conclusion of the series of fast ferries built by Afai Southern Shipyard for Shenzhen Oceanus Group.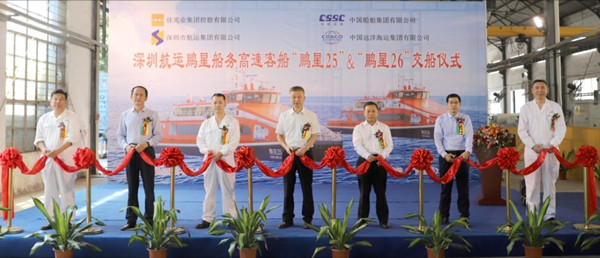 Afai Southern Shipyard has designed and built 11 ferries of "Pengxing" series of aluminum catamaran fast ferries, with LOA 40.18m, beam 9.0m, design speed 30 knots and capacity 199 passengers. Since the start of construction of first ferry in March 2013, the construction progress and ferry performance have won unanimous praise from the shipowner and Class Society. At the delivery ceremony, Mr. Chen Yimin spoke highly of the close cooperation between the two parties over the past 7 years, thanked Afai Southern Shipyard for the active support to Shenzhen Ocenous Group in serving the Guangdong- Hong Kong- Macau Greater Bay Area and the construction of the "Belt and Road", looking forward to continuing cooperation with the Yard to provide a strong water transport guarantee for the passengers. From the simplified speech of Mr. Han Bing, he sincerely thanked the shipowner for giving many chances to Afai Southern Shipyard to participate in the construction of the Pengxing fast ferry project. Also from him, after delivery, AFAI will continue to provide customers full life cycle services and good after-sales services. It is expected that the two parties will take the delivery of the two ferries as a new starting point and develop further cooperation, aiming at upgrade the development of passenger transportation.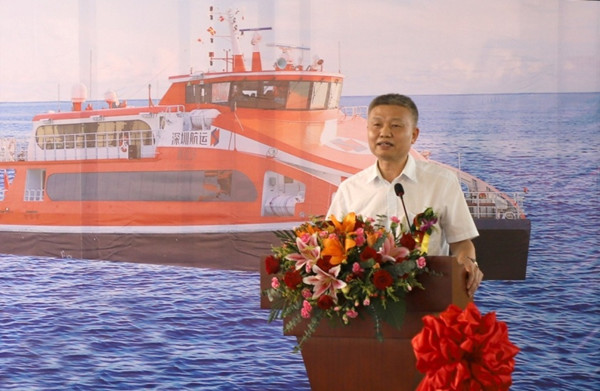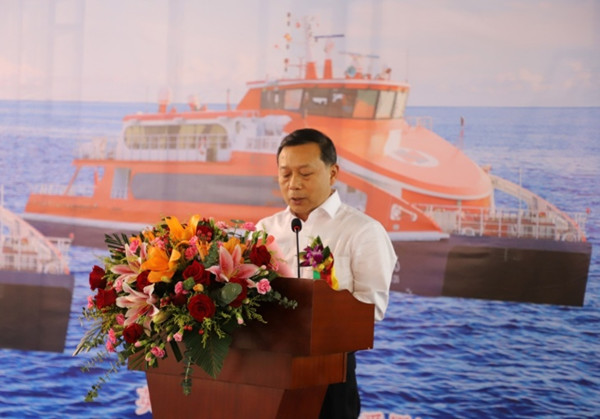 The Managing Director Mr. Chen Xiaoliang, the Vice General Manager Mr. Yu Zuying also participated in this delivery ceremony. The Vice General Manager Mr. Liu Yong also wrote a enthusiastic poem to celebrate the delivery.