The blazing sunlight and ever rising temperature makes for the the good time to travel around beaches.
The Labor Union of Afai set up a beach sight-seeing trip route from 15th to 16th of July, with coastal city Yangjiang as the destination. The staff answered this summon with great enthusiasm and almost three hundreds staff and some of their family signed up for the trip.
This trip intends to last two days when staff can go around the scenery long beach along Hailing Island. The destination of this trip is selected after carefully listening to opinions among staff and comprehensive consideration by the boards of directors, aiming to offer a relaxing rambling for staff at weekend, at the same time, an opportunity to unite different deparments.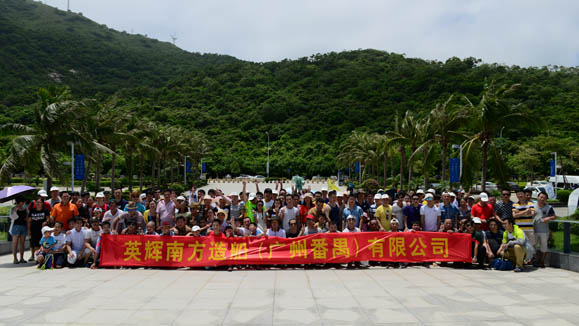 Friday morning, all the participants turned out in the sunlight and divide themselves in several group. Led by the members of Labor Union, the groups got on the bus and headed for Yangjiang.